Article: The Most Stylish Everyday Dresses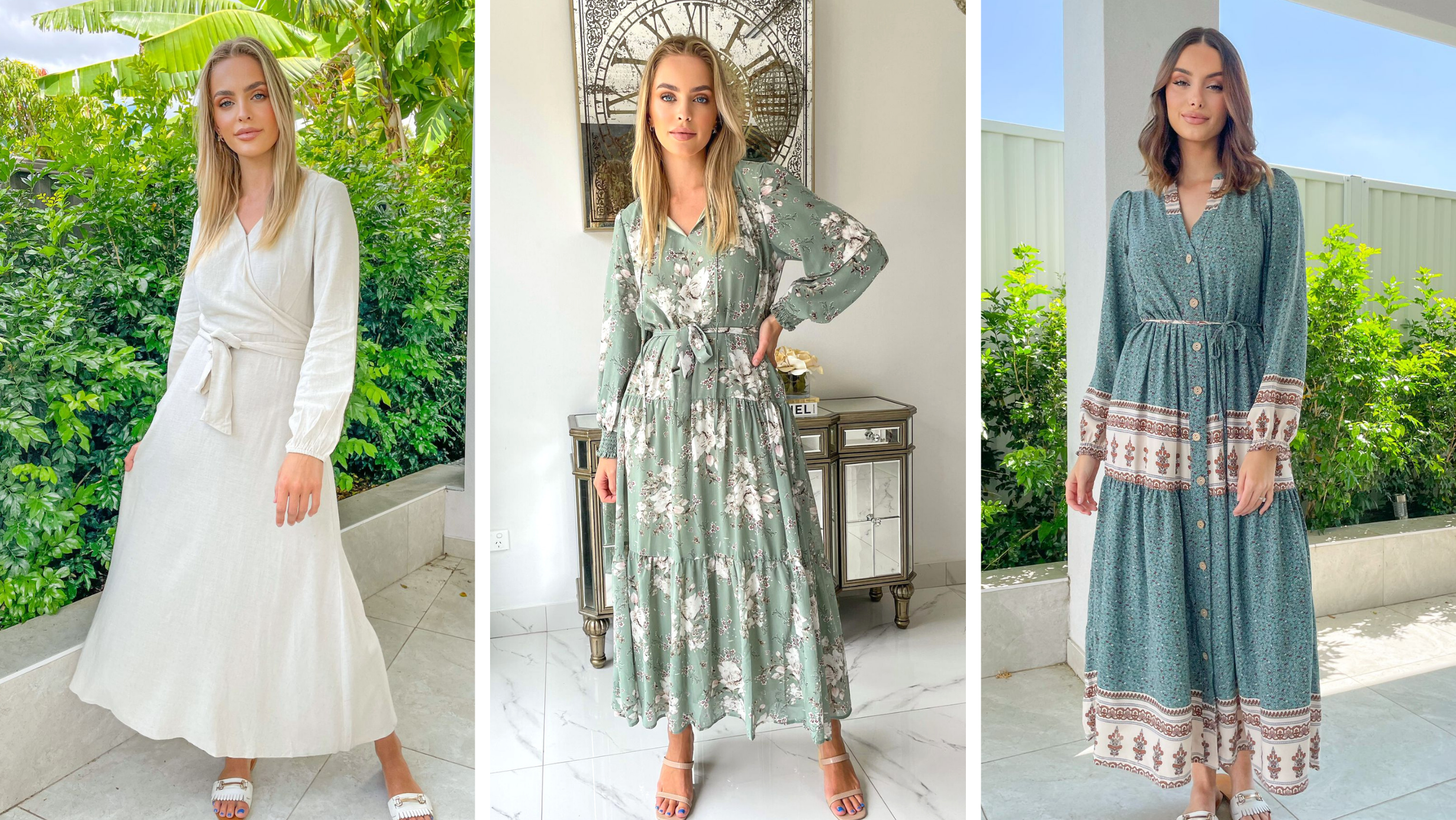 The Most Stylish Everyday Dresses
Dress is probably one of the most convenient and versatile items in anyone's wardrobe, especially when it comes to Modest Fashion.
The wide variety of styles and forms allow to find the right fit for any taste: romantic or rebellious, casual or quirky, lightweight or warm. You can't go wrong when wearing a dress, no matter the occasion or season.
In this article, however, we are hunting for dresses that are suitable for everyday wear. However, this doesn't mean that these dresses should be boring: different lengths, patterns and materials can make your casual look complex and stylish.
Floral Patterns

We will start our hunt with floral print dresses, which are perfect for the spring and summer seasons. The floral pattern is very popular among Modest Fashion bloggers so you shouldn't have any difficulties finding an ideal floral dress.  It's also worth mentioning that floral prints provide low-key tones and muted colours that prevent your outfit from being too bright.
Maxi Dress

Maxi dress is a great choice for everyday wear, especially because of its loose and fluid silhouette and the length that allows you to move freely.  Moreover, the loose cut of a maxi dress ensures that your body is not exposed and doesn't attract too much attention.
Button Dress

Button dresses are another type of everyday dress that you shouldn't overlook. A button-down design is super comfortable and can be worn in a variety of different ways, even layered on top of jeans and a t-shirt as a cape. Consider rolling up the sleeves for an extra casual touch.
Tunic Dress

A tunic dress is a great option for everyday wear because it's an elongated shirt with long sleeves. This type of dress can be both casual and dressed up, depending on the number of layers you put underneath it. Add stockings or tights to create a more formal look, but if you prefer to go bare, then it can easily be transformed into an everyday casual outfit.
Belted Dress

Belted dresses come in a variety of forms and colors, but they share one thing in common: they define your waistline. The flattering design will be perfect for any body type.
Oriental Patterns
Oriental patterns usually consist of bright designs, featuring trendy colours like vivid plum, sandy brown, cream, fuksia and so on. It can be a statement piece, but some toned down patterns can also become your favourite everyday outfit.
Monochrome Dress

If you want to look stylish without using any prints, then the monochrome dress is your best choice! A monochrome dress is the way to show off your individual style and personality without drawing too much attention.
We hope these dresses will make you reconsider your style and adjust it according to the Modest Fashion standards.
So do check them out, let us know which one of these is your favourite!!