Article: 6 Modest Fashion Trends You Can't Miss in 2022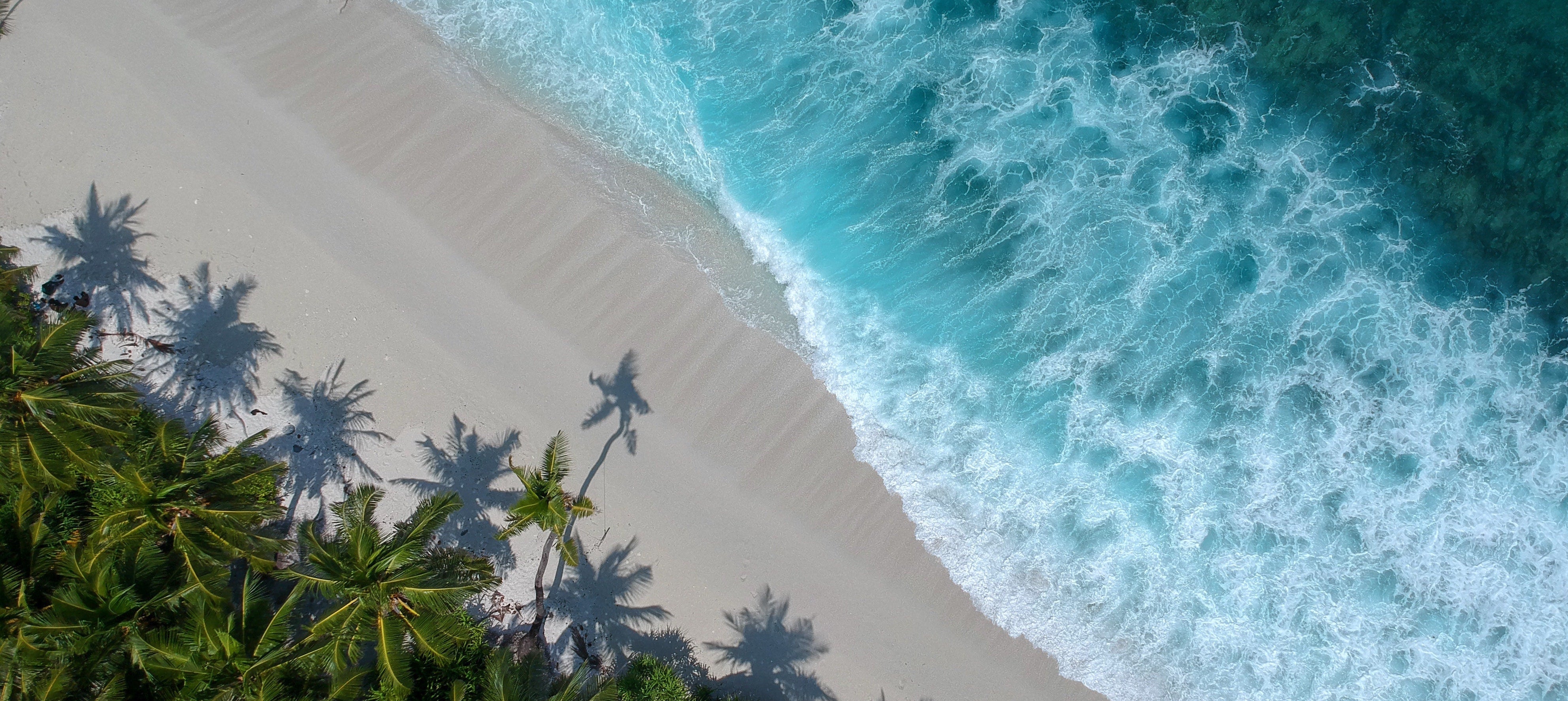 6 Modest Fashion Trends You Can't Miss in 2022
The fashion industry is changing. Comfort and confidence take over being pushed into the boundaries of what is stylish. Current fashion trends are also moving toward smart fashion (a deliberate approach to recycling and upcycling) and sustainable fashion (eco-friendly fashion). Something that modest fashion has been about all along.
Modest fashion trends for 2022 include rethinking of oriental colours and patterns, oversized pieces, layers of outfits with different textures, dresses with unusual asymmetrical styles, and more!
The New Year is a great time for a new wardrobe. Therefore, we've created a collection that never goes out of style. Check them out and let us know if you love them as much as we do.
Understated Long-Sleeved Shirts
A long-sleeved top is both conservative and fashionable, and it deserves a place in your wardrobe. Quite versatile, they can be layered or worn alone, and they go with a variety of bottoms. Covering up has never looked so good!
Think of other ways you can get creative with your top by coming up with a variety of alternatives: mix and match the colors, choose different sleeve lengths and neckline shapes. In no time, you can pull together your own trendy, restrained look.


Romantic Dressy Blouses & Tunics
While simple long-sleeved shirts look good, they're usually reserved for more relaxed occasions. Whether you're heading to a party or spending the evening with friends, sophisticated dressy tops are the way to go.
With adaptable dressy tops in your inventory, you may easily create a trendy appearance that's easygoing and romantic. From floral prints to bell sleeves, they can quickly dress up any outfit, no matter pants or maxi skirt!


Creative Layering Ideas
In need of a quick fix to spruce up your look? Layering can be your best buddy if you know how! A savvy, modern woman understands how to use sassy layers to look modest and stylish all at once.
Layering allows you to vary up your style while only using the most basic wardrobe elements in your closet. Whether you are wearing a basic white blouse and standard jeans underneath—all you need to do is add on a bold piece of outer clothing and you'll be turning heads in no time.


Ultra Versatile Maxi Skirts
Skirts come in a variety of styles and patterns, ranging from flowy cuts to floral patterns to boho look. You really can't go wrong with getting a new maxi skirt in 2022. Maxi skirts are comfortable, stylish, and ultra-feminine. When looking for one, pay attention to elaborate patterns, unconventional fabrics and airy styles.
Long skirts are a clear standout when it comes to generating stylish modest appearances in the skirt department. They allow you to move more freely than loose-fitting dresses do, and you have many more options to alter up your look. You may mix and match them with different coats, accessories, and shoes to keep your ensemble looking fresh!


Loose Fit "Oversize" Pants
Sometimes even the maxi skirt will not cover it in terms of comfort. That's when wide-fit pants will come in handy. Oversized palazzo pants, cargo and safari-inspired pants are all trendy styles for 2022. We will not even mention the fact that its loose fit is amazingly comfortable and suitable for almost any occasion!


One-Piece Looks And Sets
Dress up or dress down in these one-piece outfits. There are so many flowing or fitted styles in a variety of lengths to choose from, and regardless of the event, there's a perfect garment for every occasion!
Make sure you have at least three different styles in your wardrobe to prevent wearing the same thing over and over again.
An easy go-to outfit should be your first item. It can be worn on days when you don't feel like dressing up.

The second one should be more sophisticated look for those demanding office (or home office) working days. It shall be easy to just throw one in case of an emergency presentation or client meeting.

And

finally

you should have an elegant one-piece or set to look flawless and comfortable on a special occasion.
If you're looking for a wardrobe revamp, don't fret. A new look doesn't have to be hard or expensive. We've compiled some of the most stylish modest outfits on the market today so that you can wear what's in style without compromising your beliefs! From trendy dresses and skirts to comfortable jeans and tops, our online shop has it all at prices every budget-savvy shopper will love. Take a look around our store - we're sure there are plenty of pieces that tickle your fancy!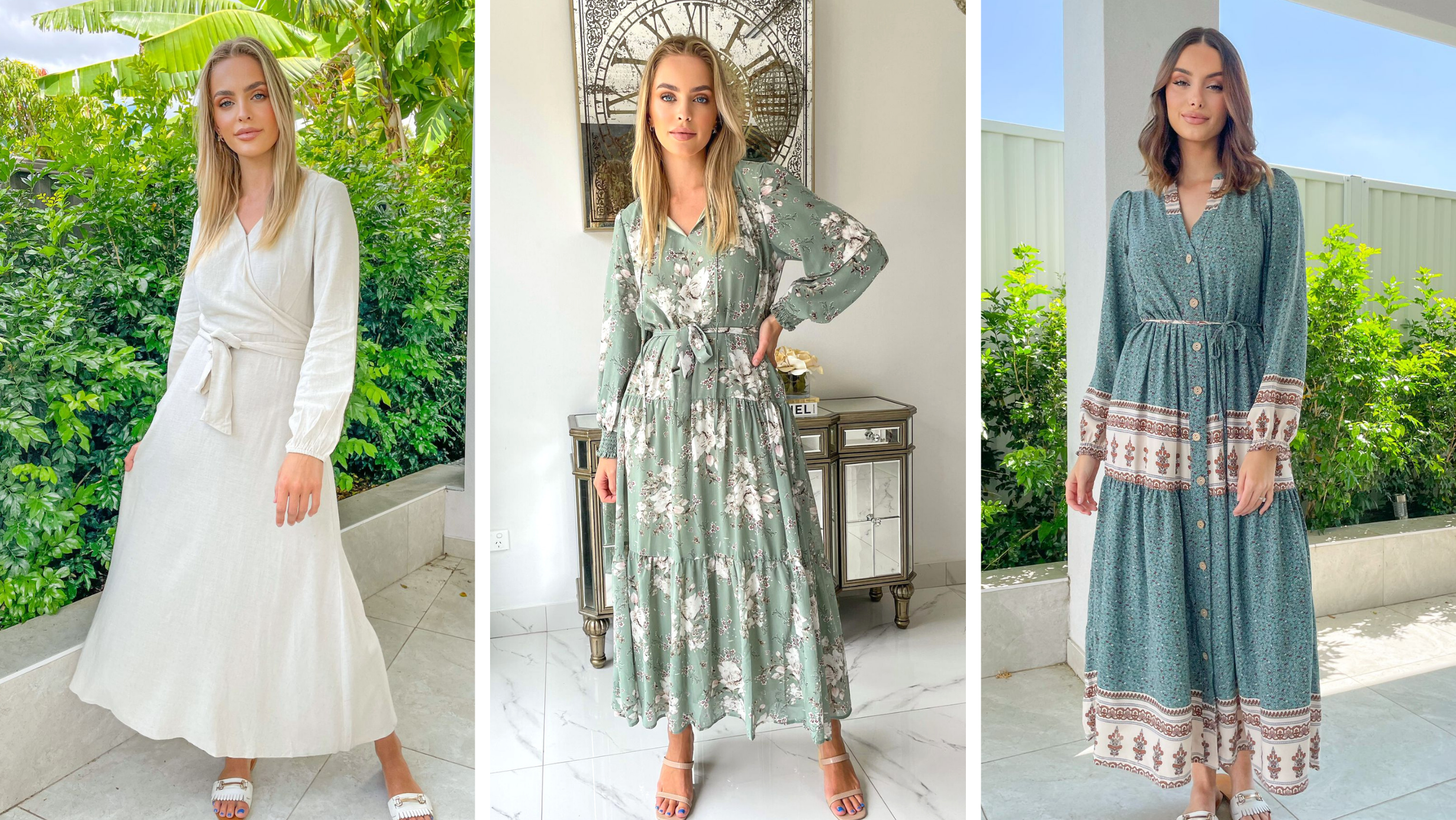 dresses
The Most Stylish Everyday Dresses
Dress is probably one of the most convenient and versatile items in anyone's wardrobe, especially when it comes to Modest Fashion. The wide variety of styles and forms allow to find the right fit f...
Read more